The COVID years: Risk, reward and rethinking priorities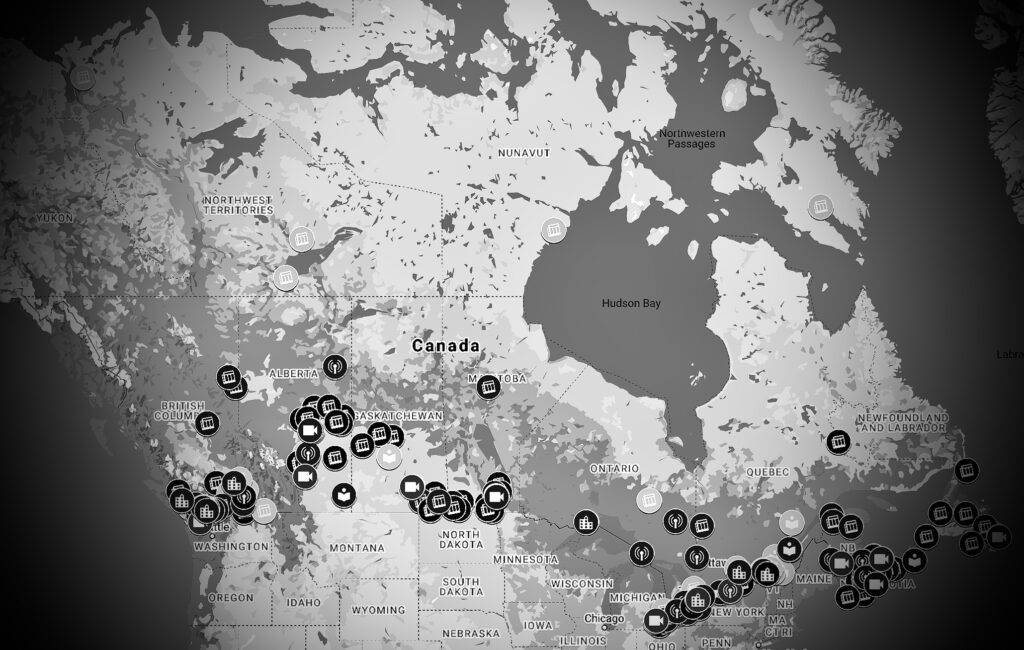 By APRIL LINDGREN, STEPH WECHSLER AND CHRISTINA WONG
What the rise of hate, a surge in government support and a relentless pandemic have meant for media in Canada
More than two years into the pandemic, news organizations in Canada are reimagining futures that entail navigating the ongoing public health crisis, an evolving economic landscape and a radically different relationship with the public that has made journalism a riskier occupation.
There is positive news: There has been an uptick in local online news startups. In some notable cases, digital-born publications are thriving thanks to audience and philanthropic support. The number of Canadians who pay for online news or access paid online news services is growing, albeit slowly. New mentorship programs are offering points of entry and support for historically underrepresented media workers. Many newsrooms are deepening their relationships with the people who listen to, watch and read their content. And as with other businesses, federal government subsidies kept many news outlets alive during lockdowns and other COVID-related restrictions. 
But there have also been major challenges. Advertising revenue tanked during the pandemic and its future as a source of funding for news remains uncertain. Federal COVID-19 subsidies that pumped hundreds of millions of dollars into news organizations are no more. Some news outlets and jobs permanently disappeared. Toxicity in virtual spaces has increasingly morphed into hostility targeting media workers on the ground and news avoidance is on the rise.
"The pandemic had one basic effect on news media, which is that it sped up every trend. Some of (those trends) are good things, some are bad," said Bob Cox, the recently retired publisher of the Winnipeg Free Press and former chair of News Media Canada, an industry lobby group for print and digital media.
In this report we draw upon information gathered from the COVID-19 Media Impact Map for Canada, interviews with industry players, and the latest research to provide an overview of the pandemic's impact on news media since March 11, 2020, when the World Health Organization declared a worldwide pandemic. The review wasn't all-encompassing as our data do not sufficiently capture the effects of COVID-19 on freelance media workers or multicultural and third-language media, but we did identify some major trends.
Read the rest of this article on the J-Source website, where it was originally published.